So I caught Covid-19, Delta release. A diary.
It had to happen that way. It was the first time in 2021 that I took some days off (including unpaid days) and planned road trips together with my boyfriend to Đà Lạt and some relaxing vacation days over New Year's Eve on Côn Sơn Island, and POOF, I'm lying flat with a Covid-19 Delta infection and am in 14-day home quarantine. Wherever I got infected. Maybe during all the Tinder girl dating. Or at the street food stall around the corner. Or at the Dune session in the Landmark 81's IMAX. Or while drinking beer with friends at night by the river. Or during one of the many Pokémon Go tours through the city. Who knows. However, my 2 doses of Vero Cell (Sinopharm) vaccine don't protect against infection, but only against a severe course of the disease. And here I am. Positive, sick, and yet mostly worried about the health of my boyfriend who luckily tested negative on the same day.
What follows is a daily updated diary (not for the sake of drama, since a Covid-19 infection isn't a big deal anymore, but for the sake of boredom).
---
Tuesday, December 21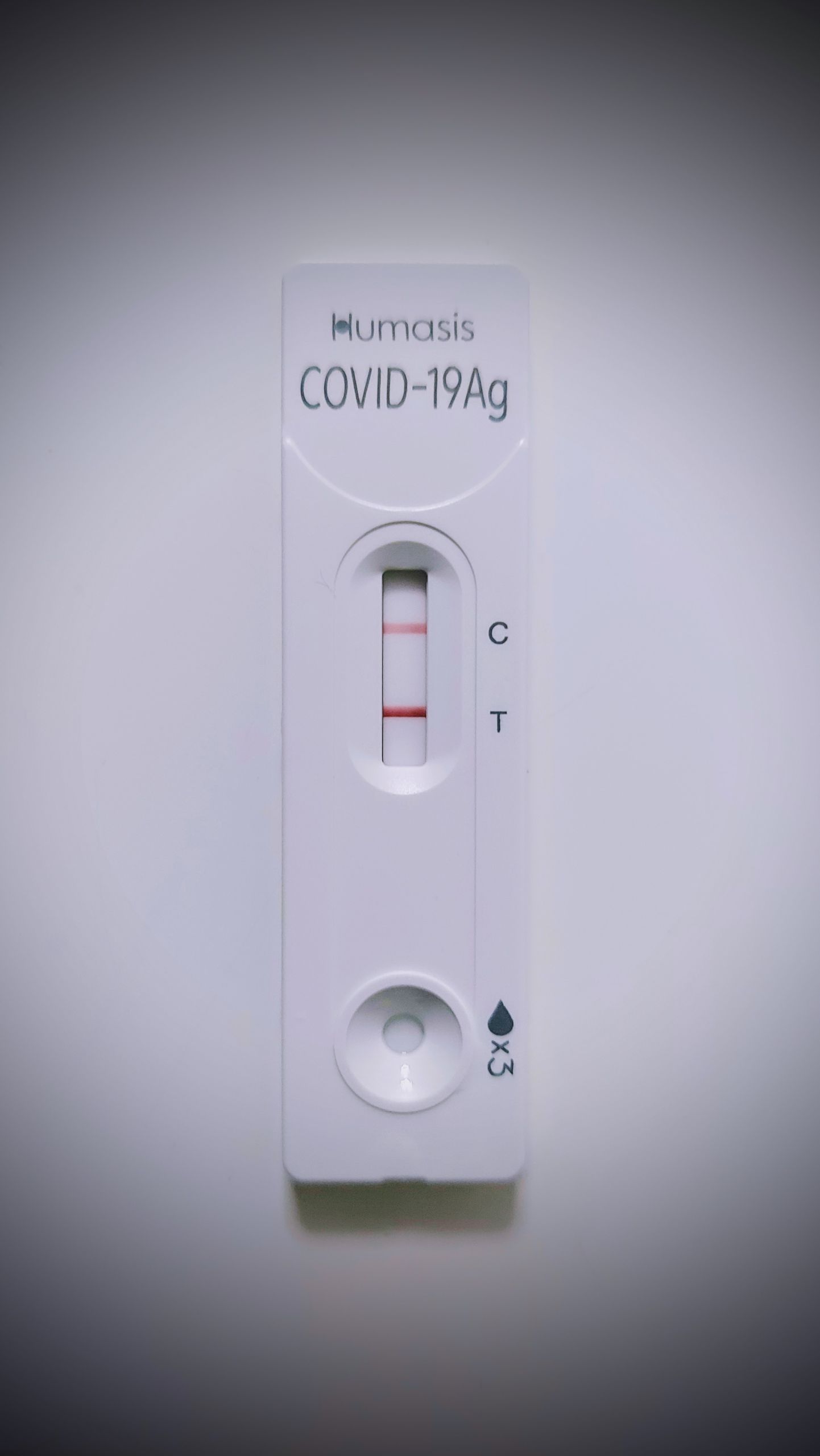 The day started like no other: I chillaxed and enjoyed the warm temperatures and holiday vibes, went to the convenience store to buy some groceries, visited our indoor gym and pool, and had a pretty good time at all. Everything went like business as usual – until the evening, after a colorful sunset (see the photo above). When I sat on the couch while watching Gronkh's Bum Simulator Let's Play and drinking some red wine, suddenly my nose began running and sneezing. I sneezed so much that my boyfriend advised me to do a Covid-19 rapid test. No sooner said than done – and lo and behold: it was positive! Shortly after, I got chills and laid down in bed, bathed in a cold sweat. I froze and put on more clothes, then I started to fever and sweat and got rid of the clothing until I froze again and then sweated again, and so on. This sweating-freezing circle was accompanied by headaches and aching limbs – and the start of a restless night of fever.
---
Wednesday, December 22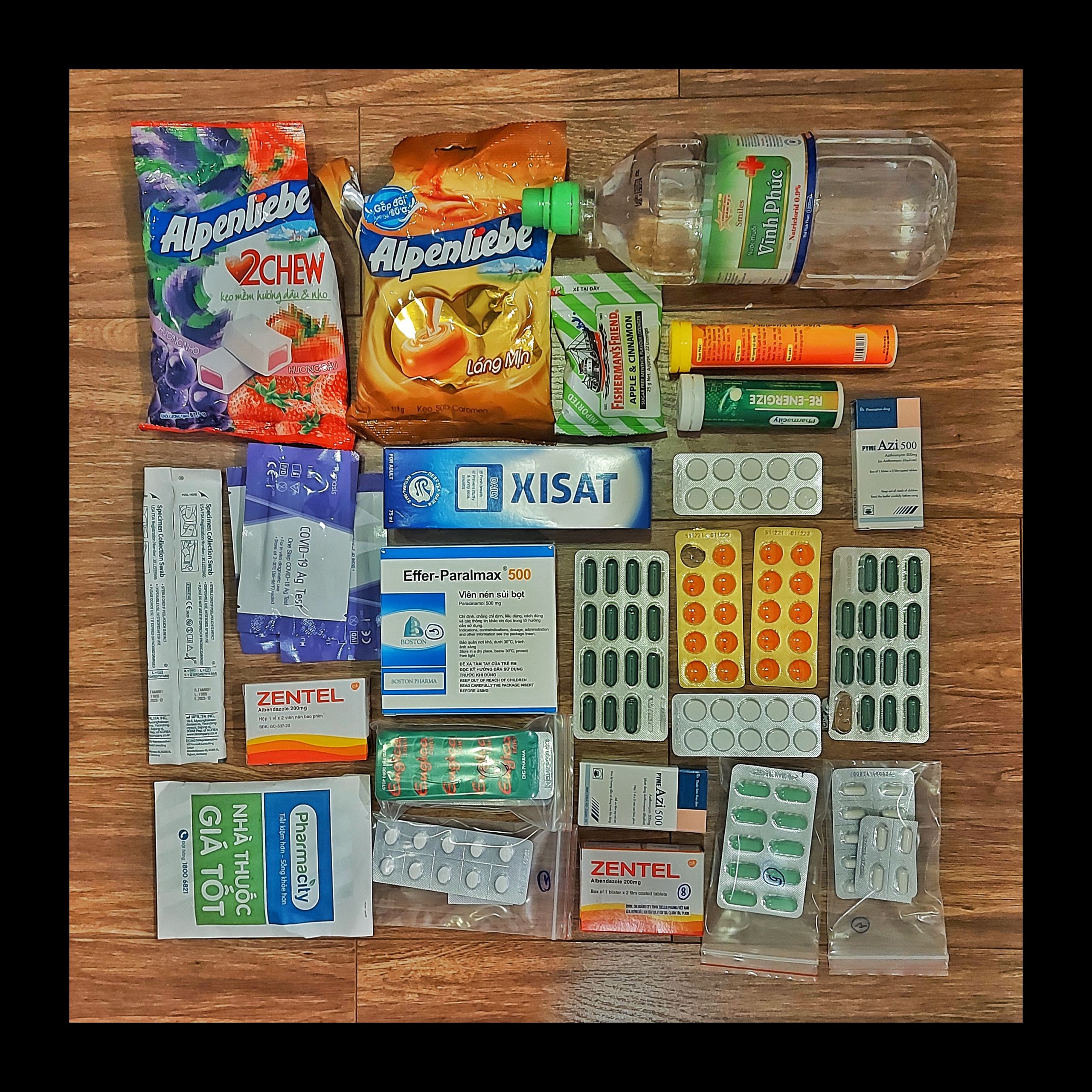 After a fevering night (with, according to the smartwatch, 54 minutes of sleep), I spent almost the entire day in bed and darkness, with a high fever, headache, sneezing, aching limbs, and a general feeling of sickness. In between, I was asked to fill out some documents for the house management and the local people's committee to provide information about myself, my health history, and the places visited during the past 14 days. Seems like the local contact tracing app's information was useless. Altogether, my boyfriend, the local ward, and my company sent me packages of pills to support my recovery. Not one or two, but lots of drugs. Including antibiotics and, um, tablets to treat parasitic worm infestations. Well um, thanks. Fortunately, I googled these Vietnamese medications first. Remember: always know the origin and ingredients before you swallow. I was officially registered as an infected person and put into 14-day home quarantine, while my boyfriend became an F1 and was put into soft quarantine. I have to spend this time in my bedroom, which also has a bathroom. Conveniently, my boyfriend has his bedroom and bathroom, so we can live next to each other without getting in contact. Our magnetic cards for the elevator usage have been blocked so that we cannot leave the building and a security guy in a full-body protection suit with a mask and plastic visor comes to pick up our trash and take it to the hazardous waste once a day. Finally, this fever-full day ended with another fever night, and I felt dull, weak, and sick all over my body. Meh.
---
Thursday, December 23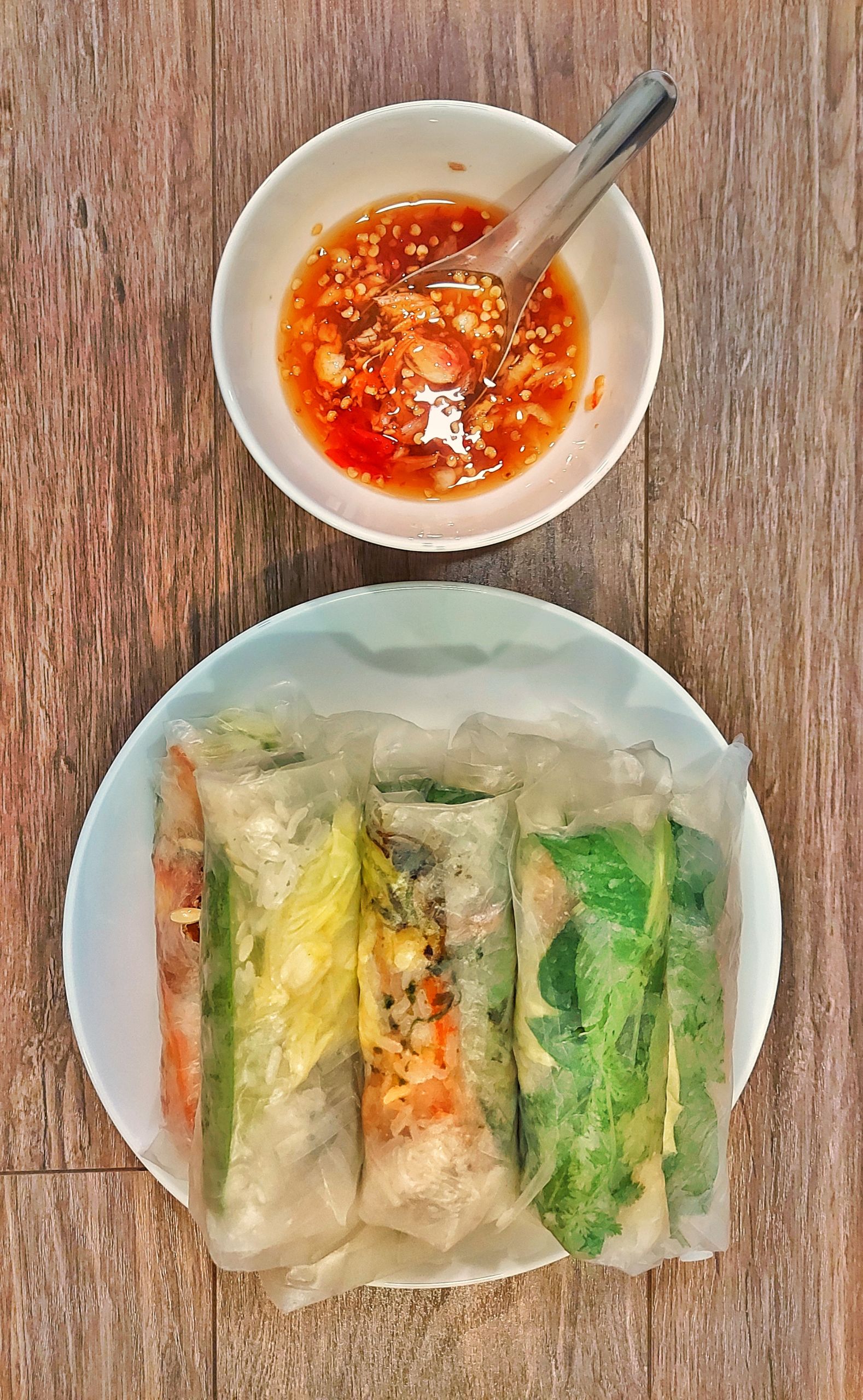 Things got better. The fever subsided, the headaches faded out, and some of my body energy returned, even though the previous night was anything but restful again. Instead, a continuous dry cough set in, which – in combination with the still permanent running nose – is more than annoying. My boyfriend prepared some delicious spring rolls for me, and I spent the whole day watching various Let's Plays on YouTube and playing a little Commander Keen 1. Nevertheless, I still felt sickish and weak and therefore laid almost the entire time in bed. And at night, my good old friend fever visited me again, but just as a light edition (and without headache DLC). The last time I felt this way was during a sinus infection, and that was many years ago. Well, not great, not terrible.
---
Friday, December 24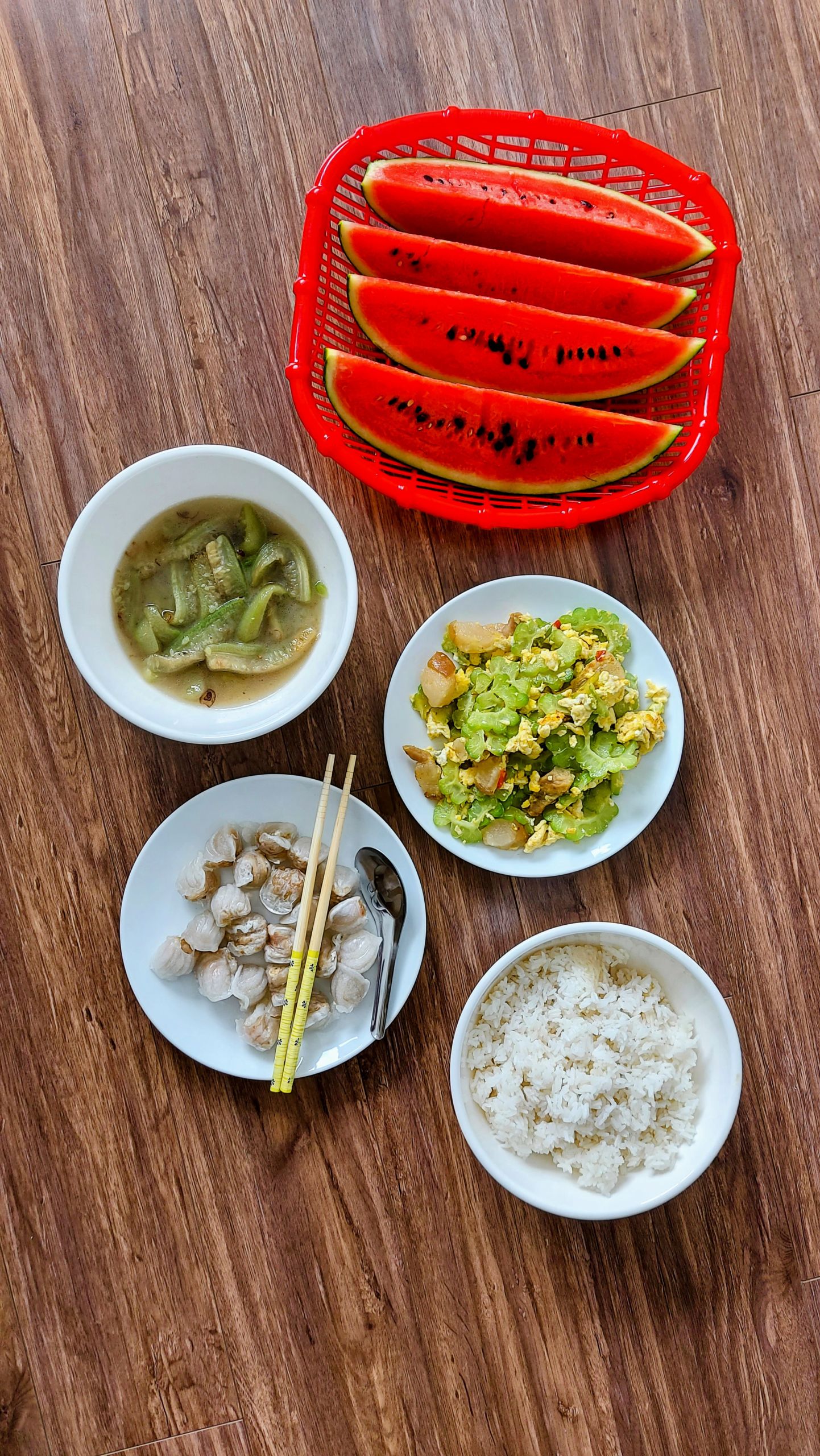 Ah, Christmas, the most wonderful time of the year. Not. Isolated and in quarantine, it felt like any other day to me. Besides the infection, of course. The fever has gone again, and I felt better, regardless of the increasing coughing irritation. I also noticed that I lost my sense of smell. Perhaps not the worst thing that can happen when you're locked alone in a small space for days. However, I reset my 2020's Minecraft server, updated it to version 1.18, added the Terralith 2.0 data pack, and played with a friend together. I also had some calls with my family and friends in Germany and started to watch The Expanse Season 5 (thanks, s.to). Oh, and I began to randomly walk around in my room. 7,000 steps. It ain't much, but it's better than nothing. While walking back and forth, I listened to the Stay Forever Podcast, caught some Pokémon, and made a lucky trade with my second account. Say hello to my two shiny, cute Christmas hats Pikachus. My boyfriend, on the other hand, tested negative again and takes care of me like a mother. Especially about my diet (don't starve, babe!), so he provided me with a whole mountain of delicious food. The day as a whole was extraordinarily unspectacular, and I went to bed early because I felt dizzy and tired. It was the first time in my post-toddler life that I was already asleep while people in Germany fell into a food coma and unwrapped their Christmas gifts.
---
Saturday, December 25
My sense of taste seems to slowly go away. That was my first thought when I woke up after a finally restful night without fever and other pains. The cough is still present, but it finally seems to be relieving something – that's a good sign, I guess. And I was still sweating even when doing nothing, weird. However, I spent almost the entire day playing Minecraft, streaming The Expanse, and also Don't Look Up (which was a surprisingly well-made movie for a Netflix-only production). I've also caught some more Pokémon and ate another tasty meal cooked by my boyfriend. Mlem mlem! However, the annoying coughing slowly began to hurt, both in the lungs and throat, probably due to the unfamiliar stimuli. But I was used to quite worse pains from pneumonia in my childhood. Overall, this day was not bad.
Don't Look Up Trailer
---
Sunday, December 26
What a pleasant night. I slept deep and nicely and woke up refreshed. The cough subsided noticeably, and the nose was free for the first time in days, allowing relaxed breathing. Well, without a sense of smell, but hey. Speaking of: my sense of taste was still decreased, but not yet gone at all. I hope it stays that way. And I guess that the reduction of taste is related to the fact that large parts of the flavor experience in the mouth come from the olfactory receptors of the nose. Which are currently not working. But hey, the cough was suddenly almost gone. Just an infrequent irritated cough remained, but the constant dry coughing irritation disappeared overnight. I didn't mind that at all. My boyfriend continued to test negative for Covid-19 and provided me with all sorts of delicacies as always, which I enjoyed heartily with the limited sensory range I had at my disposal. I wondered how I would care for him if he got sick since my cooking skills are so poor that even water burns, soup chars on the grill, and salad turns to gray goo when flambéed. To name a few examples.
Well, most of the day was spent playing around on my Minecraft server, digging for resources, dying nasty deaths, and exploring new areas. And I did some sports. Workout, to be more precise. Which went surprisingly well, even if the body felt like a rusty, lumbering machine. My lungs burned as if I was running during a cold winter night, but there was also a feeling of airing out and clearing the dust. The feeling that arose in the entire body after the sport was superb. Energetic and relaxing, refreshed and satisfied. I'm glad that there didn't seem to be any serious Covid-19-related effects on the lungs and heart, but only time will tell the final result. After a few more Let's Play episodes, I went to bed around midnight, with a good feeling in my body and no cough or cold irritations.
Some Minecraft impressions
---
Monday, December 27
Um, wait – it's Monday already? Sheesh! After a good night with some naughty dreams, I woke up as usual around 7.30 AM, feeling not sick at all. The cough status remained the same from the previous day, but that was all that indicated a recent Covid-19 infection. Once again, I spent the whole day playing Minecraft and streaming Let's Plays, interspersed with delicious lunch and dinner breaks and a few more episodes of The Expanse (now season 6). In between, I had several video calls with my beloved girls and boys in the town and caught a few Pokémon, making a whopping 12,000 steps. This is remarkable, considering that my room is just 5.5 meters wide. And I had another fantastic workout session which started quite rough but got better the longer I grimly persevered. Fortunately, I hardly lost any progress over the few sick days. But it's still a long way to go before I finally have a body that is attractive in my eyes again. Too many months of quarantine and lockdowns have ruined it for me this year. However, I ended up going to sleep around midnight with a pretty good feeling in my body (surprisingly boring for a Covid diary, isn't it?).
---
Tuesday, December 28
Waking up, showering, sipping coffee, and doing the Covid-19 rapid test: That was my new daily routine. As a surprise: My morning test result was only slightly positive; the viral load in my body seemed to decrease gradually. Excellent! Take this, Covid-19! Well, the rest of the day was business as usual: Minecraft, Let's Plays, The Expanse, workout, and tasty food. All is quiet on the Eastern front. Keep going, nothing to see here…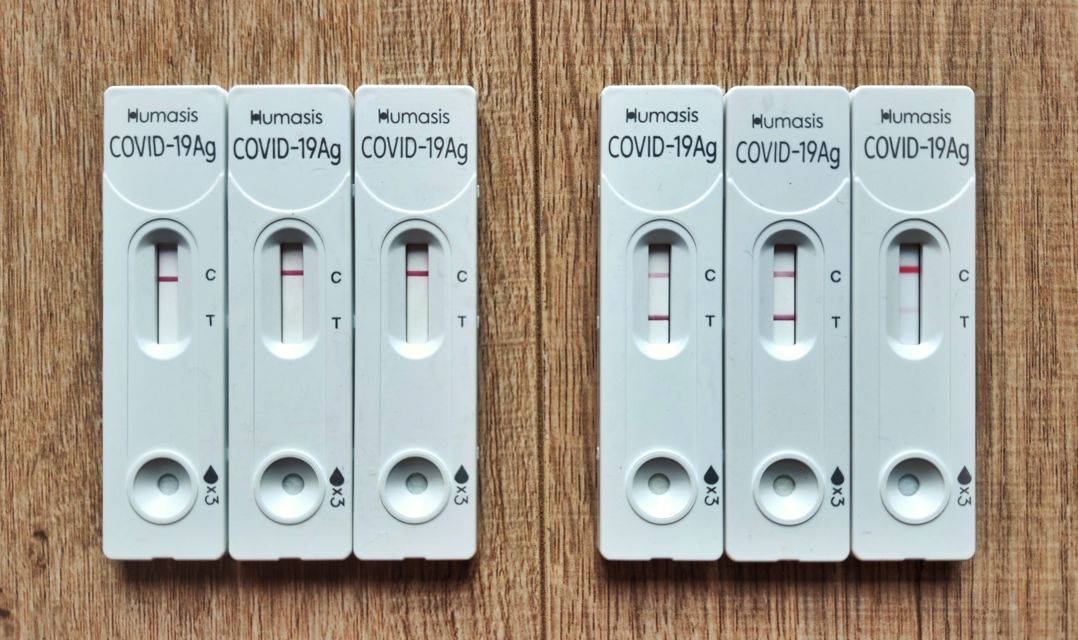 ---
Wednesday, December 29
We must remain in quarantine until January 5, 2022, even if we both recovered and/or tested negative. This is what we were told by the management of the house, and it cannot be changed, as it is Vietnamese law. Well, that was the best vacation ever so far. Not. But it could be worse. Like the 21 days of quarantine in May, followed by a 4-month lockdown with a curfew. 2021 is just not my year. I hope that 2022 will be at least as epic as 2020. Apart from this sobering quarantine news, almost nothing else changed: the slight cough (including burning in the lungs) remained, the sense of smell was still absent, and I played Minecraft. From morning to night, with 3 friends from Berlin, Weimar, and Hong Kong. This is indeed a "special" friends squad, but epic. During today's gaming session, I thought about whether I had any idols. Everyone around me has some, mostly pop stars, celebrities, or actors of some sort. Mine, however, are tougher to define. Harald Lesch or James Turrell, maybe. Definitely Carl Sagan. And undoubtedly personalities like Ron Gilbert, Sid Meier, Al Lowe, John Romero, Peter Molyneux, Will Wright, Ken & Roberta Williams, and Richard Garriott. Just to name a few. I know their biographies like the back of my hand and bow in reverence to their creations and works. These are secret heroes. Creators of new worlds. And magicians who delighted millions of people and cast long-lasting spells. Nerdy? Perhaps. But my whole life is about games; no, it IS a game. No more, no less. And that's why I ended the day with a few beer cans and more game-philosophical Minecraft sessions.
btw, our world's lit ?
---
Thursday, December 30
I need wine! This is the only way to get through this new quarantine phase. Or gin and tonic. I had gin but no tonic water. Hopefully, I could convince security to deliver some to our apartment. Away from this thought, there was also some good news: my Covid-19 rapid test result was 100% negative. My boyfriend, my buddies, the medications, the Vero Cell (Sinopharm) vaccinations, and last but not least, my body did a great job. Many thanks to all of us. Well, the day could be summarized like this: Blocks. Blocks everywhere. In between my boyfriend. He was tested negative again and allowed to leave the apartment to receive his 2nd vaccination at his school. Pfizer, as a follow-up to the Vero Cell (Sinopharm) shot. He also took advantage of the situation to buy all kinds of groceries at the Co.opmart around the corner. A whole heap of food. A pile. No, a hill. A mountain. So much that it took 2 drivers to deliver the bags, which were then brought to our door by security. Vegetables, fruit, meat, Pepsi Zero, chips, sauces, cookies, energy drinks, rice, pasta, you name it (but no tonic water, huhu). We could now feast and gorge like in the land of milk and honey. So it's just right that I did an intense workout (including burning lungs) to burn at least a few calories. After this relatively exciting day, I went to bed feeling restless. Huh. Nighty-night.
---
Friday, December 31
New Year's Eve. In quarantine. At least I didn't miss anything: due to the risk of infection, the two large public fireworks shows in Sài Gòn were canceled at short notice. The same applied in Hà Nội due to the first Omicron cases. Since private fireworks have been banned nationwide since 1995, it would be a quiet night. Probably with karaoke blaring from all directions, but apart from that pretty boring. However, My boyfriend and I planned to join the official celebrations at Tết, the Vietnamese New Year (on February 1, 2022), when the public fireworks shows are traditionally much larger anyway. We spent the whole day playing games: he played League of Legends and Minecraft. And we cheered with wine and beer until we felt pretty dizzy. Later, around 9 PM, we munched on a homemade chicken hot pot and filled our stomachs to their limits. Stuffed to the brim, we then moved to the couch and finished the last 30 minutes of 2021 by watching Dinner for One. I had to show this to my boyfriend, as it was a weird and questionable German New Year's Eve tradition. His reaction: Yes, definitely strange and dubious. Money quote: "The butler and the lady are like psychopaths, that suits you Germans!". Well, there was nothing to add. Thus we moved unspectacularly (and full) into 2022 and fell into our separate beds around 2 AM.
Dinner for One
---
Saturday, January 1
The cough had almost completely subsided, and my sense of smell was estimated to be 60% restored. That was some good news on New Year's morning. Besides that, nothing exciting happened anymore: The day consisted of delicious food, Minecraft, streams, and podcasts. Just do random tasks to kill time until the end of quarantine. Oh, and there was another colorful sunset, like light on the horizon that promises the end of the wait.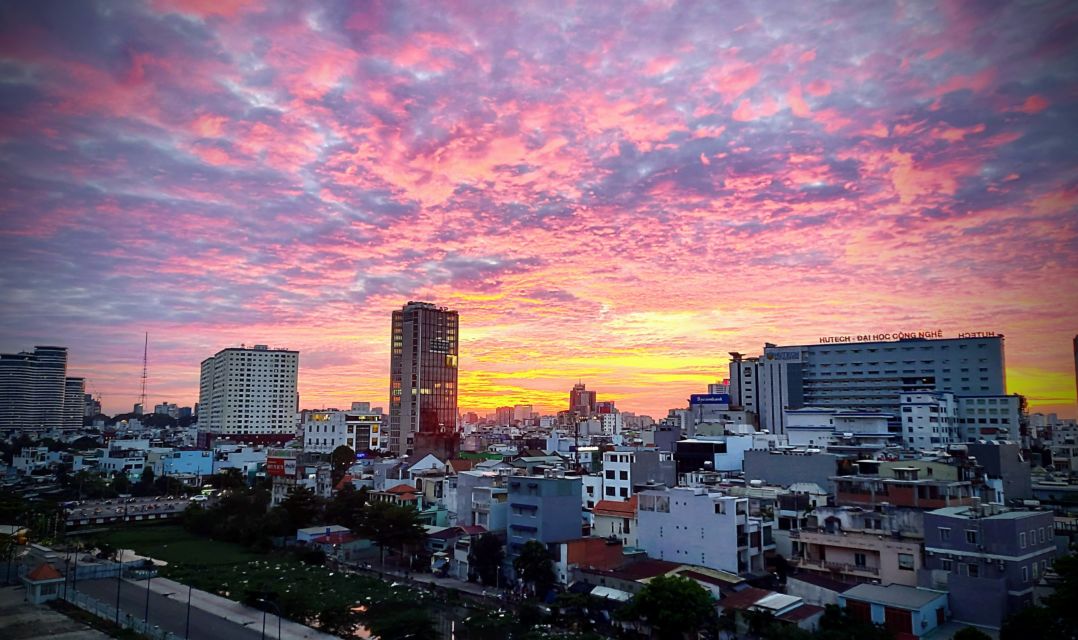 ---
Sunday, January 2
Two more days before I'll start working on the web presence of gamescom now 2022 in my home office. In 2021, I and my team will have to define the vision of the digital fair, think about this year's products and features, create the platform's design and finally realize the project. I'm looking forward to it because I put a bunch of creativity, heart, soul, and passion into this project in 2021 and felt enthusiasm, joy, and fun because of its subject. It's neat that Covid-19 probably won't throw a wrench in my plans this year. I'm double-vaccinated and recovered and will be picking up my well-deserved booster shot soon. Later this day, a neighbor hung a French yeast plait along with a greeting on our door to sweeten our quarantine time with it. Which was unexpectedly kind since we have not yet had any contact with our neighbors. Yummy! Besides, there was nothing else to report. This must be the most boring Covid-19 diary ever.
---
Monday, January 3
Breaking news: According to the local People's Committee, our quarantine will end tomorrow, January 4. My boyfriend will be allowed to go back to school early in the morning, and I'll go for a walk, catch girls… er, Pokémon and shopping. Plus, there are a few parties full of tasty food and beer waiting for us. I was very, very happy! This news was the perfect way to start this last quarantine day, with ice-cold Pepsi Zero, black coffee and cookies for breakfast – and a daily dose of architecture blogs. The day itself was spent again in Minecraft and with all sorts of goodies cooked by my boyfriend aka "I've prepared us a little something". Oh, and with Tinder. Speaking of, it seemed that I made a direct hit. I found a soulmate who seemed to have strikingly similar life experiences and traits to mine. That's exciting – 2022's gonna be the year of intense dating.
"A little something" (without the rice)
---
Tuesday, January 4
It's the final countdown. First home office workday of the year. I was happy to see that my boyfriend had already successfully driven to his school – including a negative Covid-19 rapid test. My magnetic card for the building's elevators was still locked, but it was only a matter of time before its reactivation. Hours separated me from freedom. And the moment I left the apartment would seal the end of this Covid-19 diary. Which reported on so many things, but luckily just a little Covid-19-related stuff.
Thanks for reading along, and stay healthy out there. See you in the next infection-related diary.