2022 in pictures: 12 months, 12 scenes (and 12 snacks)
2022 was a year of travel and journeys. I completed 24 flights and 2 train trips and visited Phú Quốc Island, twice Đà Nẵng, three times Bangkok, and also Đà Lạt, Nha Trang, Frankfurt, Munich, and the beautiful Münsterland, among many others. While traveling, I tried countless street food dishes as well as various flagship burgers and even Italian pizza made in Việt Nam, and also enjoyed way too many alcoholic drinks (sorry, Tobi :3).
I climbed jungle overgrown mountains, rode cable cars through valleys and above lakes, swam in the warm tropical sea, biked through rice fields ripe for harvest, walked through tea and coffee plantations, stomped through canyons of mirrored skyscrapers, and fought my daily way between chaotic crowds of motorbikes. I made new friends, slipped into a new relationship, made a carrier leap, found a new apartment, and left many hearts broken, just as usual. 2022 was a good, successful, and also peaceful year, which left lasting impressions and memories and could be extended for another one. Well, at least for me.
So I'm doing a year in review with 12 (+2) randomly chosen scenes from everyday life as well as 12 (+2) photos with delicious food to end 2022 without in style! 🤓
---
January 2022
Photo of the month: Artists paint the glass of the Wilton Tower lobby with flowers, fruits, and lucky symbols to celebrate Tết, the Vietnamese New Year. Wilton Tower is the apartment complex where I have lived for over a year.
Snack of the month: A street food vendor in Đà Lạt prepares bánh tráng nướng, colloquially known as "Vietnamese pizza", on a charcoal grill. This usually consists of rice paper topped with scrambled eggs, spring onions, sausage or canned meat, mayonnaise, and chili sauce. Price: usually between 10,000 and 20,000 VNĐ (0.40 – 0.80 EUR).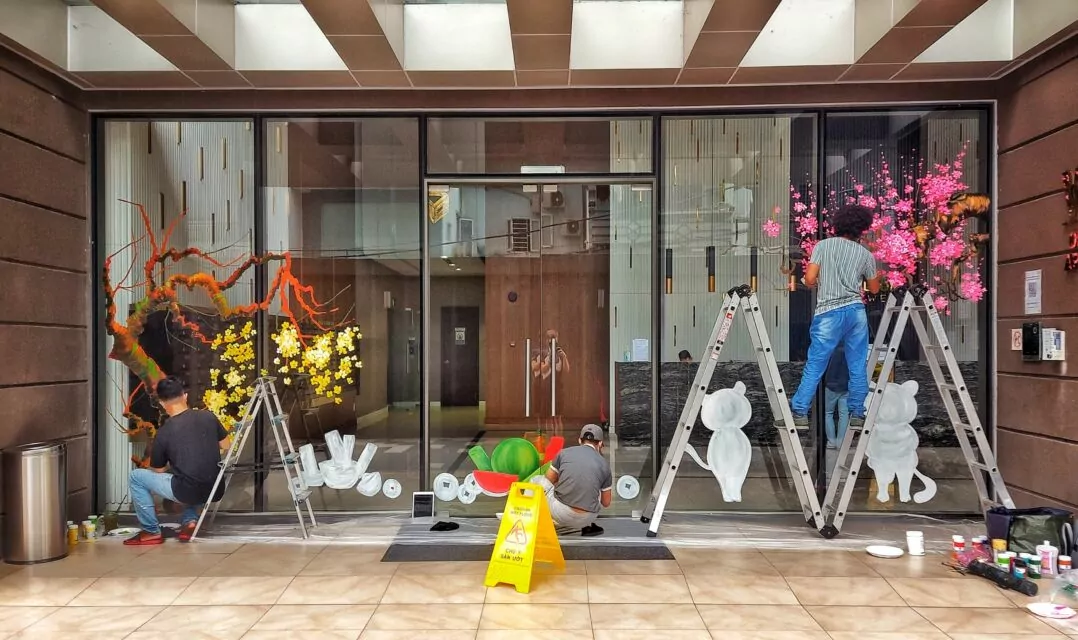 ---
February 2022
Photo of the month: With covid restrictions lifted and a slow return to normalcy, Saigonese are partying at a beer club on Bùi Viện Walking Street with loud music, streams of overpriced beer, and flirty, scantily clad girls. And me in the middle of it. Ehm.
Snack of the month: Bánh mì chảo, a classic and very hearty breakfast served in a hot pan with fried egg, cheese, sliced and spread sausages, various vegetables, and crispy bánh mì for topping and dipping. What a way to start a day. Price: 50,000 VNĐ (≈1.99 EUR).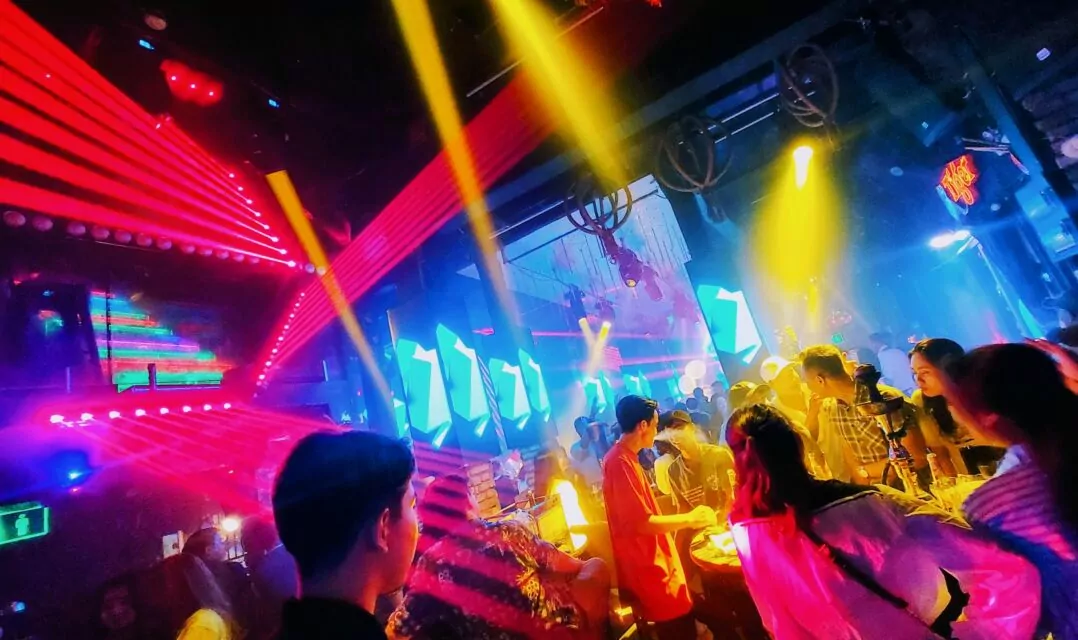 ---
March 2022
Photo of the month: In the weeks before the grand opening of the Ba Son Bridge over the Sài Gòn River, children and young people gathered daily on the streets of the Thủ Đức riverside to flirt, enjoy street food, and fly kites. Many kites. Many, many kites.
Snack of the month: A delicious specimen of "The Beast" from Chickita Việt Nam with flame-grilled chicken breast, cheddar cheese, lettuce, and signature sauces. A burger so delicious and powerful that it fills up the rest of the day for good. But worth every đồng! Price: 170,000 VNĐ, with side dish 195,000 VNĐ (≈6.78 – ≈7.77 EUR).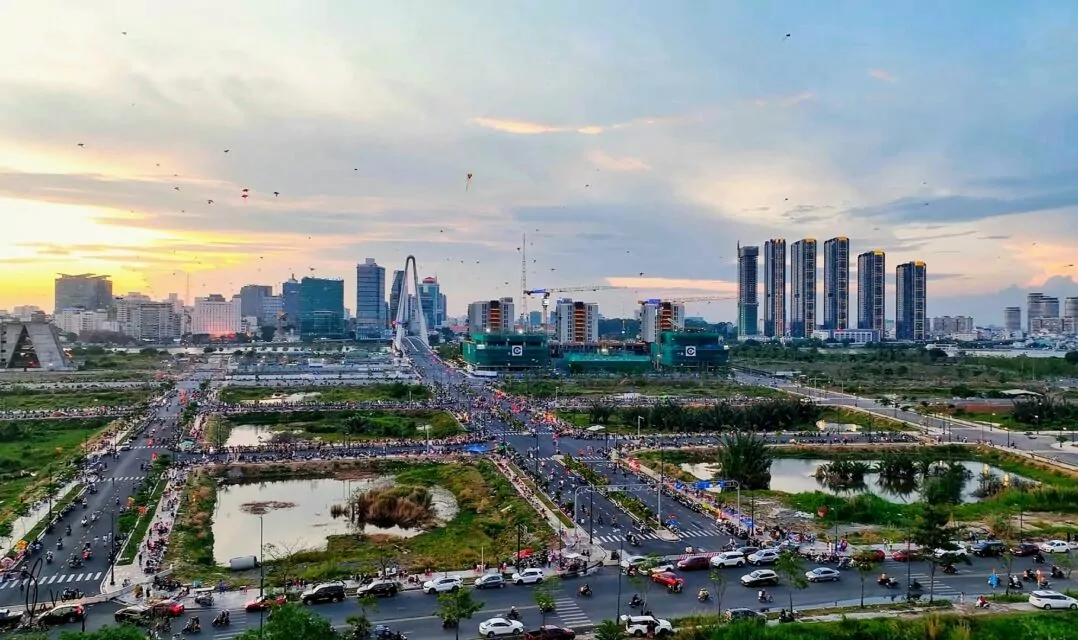 ---
April 2022
Photo of the month: Strands of electrical and fiber optic cable, some as thick as an arm, connect buildings and distribution boxes on a side street in District 1, Sài Gòn. Because of their low cost and the constant risk of flooding during the rainy season, cables are most often laid above ground, except in large construction projects. Every electrician's nightmare.
Snack of the month: A bánh mì bò sốt nấm (beef bánh mì with mushroom sauce) ordered via GrabFood and delivered by motorbike from Bánh Mì PewPew, a chain of bánh mì restaurants owned by successful Vietnamese Dota 2 and League of Legends streamer PewPew. What a time to be alive – still waiting for Gronkh's burger chain. Price: 40,000 VNĐ (≈1.59 EUR).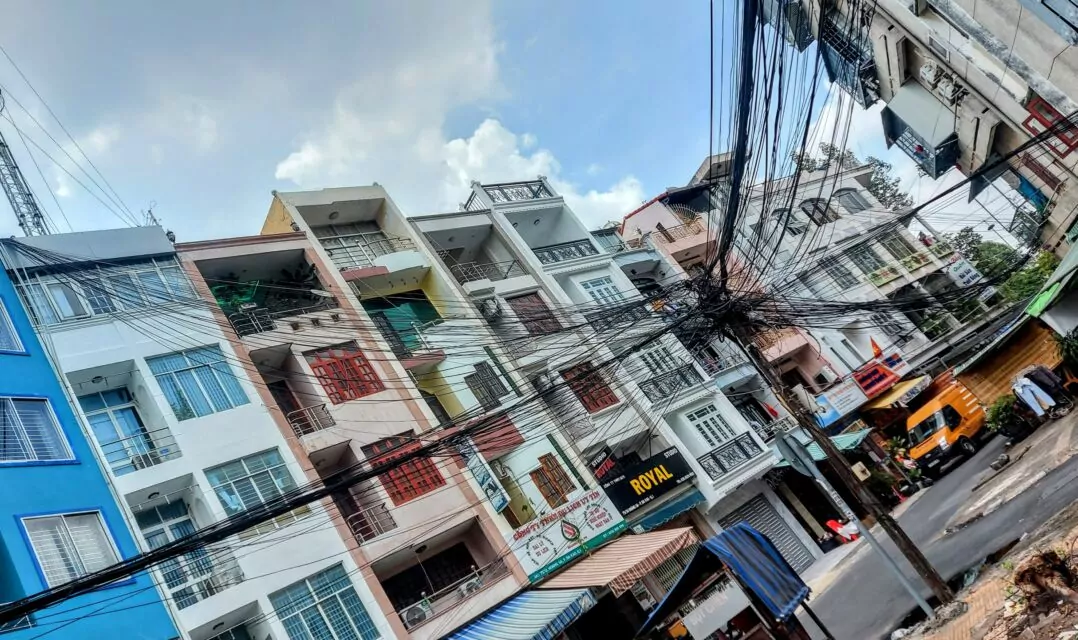 ---
May 2022
Photo of the month: View over Đà Nẵng towards the evening sun setting in warm colors behind the hills and reflecting in the water of Đà Nẵng Bay. Đà Nẵng has a population of about 1.134 million and is located just under 800 kilometers north of Sài Gòn on the coast.
Snack of the month: A bowl of delicious bánh canh bột gạo cá lóc, a savory soup typical of Đà Nẵng with thick and chewy rice noodles, fish cake, and also crab cake. It takes some getting used to, but overall it is tasty and intense. Price: 35,000 VNĐ (≈1.39 EUR).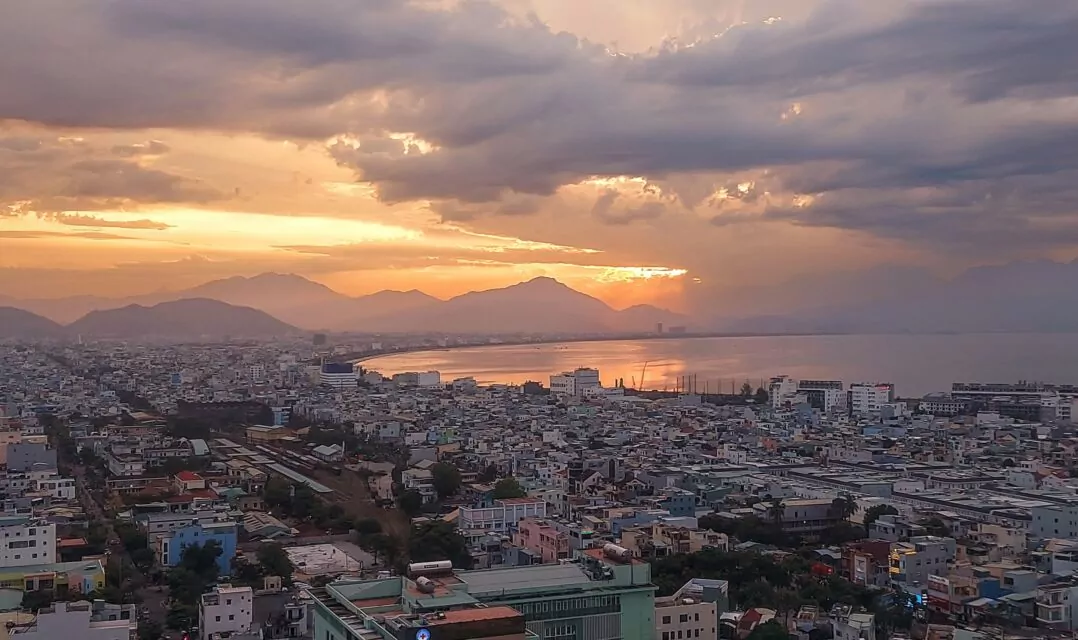 ---
June 2022
Photo of the month: One of the three levels of underground parking in a nearby shopping mall, filled with thousands of motorbikes. Some buildings, such as the Vincom Center in Sài Gòn's District 1, can accommodate up to 10,000 motorbikes. In addition, there are also parking spaces for ordinary cars. If you forget where you parked your motorbike, you can spend tens of minutes desperately looking for it. I speak from experience.
Snack of the month: Fresh durian pieces waiting to be eaten. This thorny fruit is known in Western countries for its intense smell, which is why it is sometimes called "stinky fruit". However, durian is like stinky cheese or dry wine: one can love it, hate it, or learn to enjoy it. I loved durian with its sweet smell and creamy flesh right from the beginning and call it the queen of all fruits. Price: About 90,000 to 150,000 VNĐ per kilogram (≈3.57 to 5.95 EUR/kg).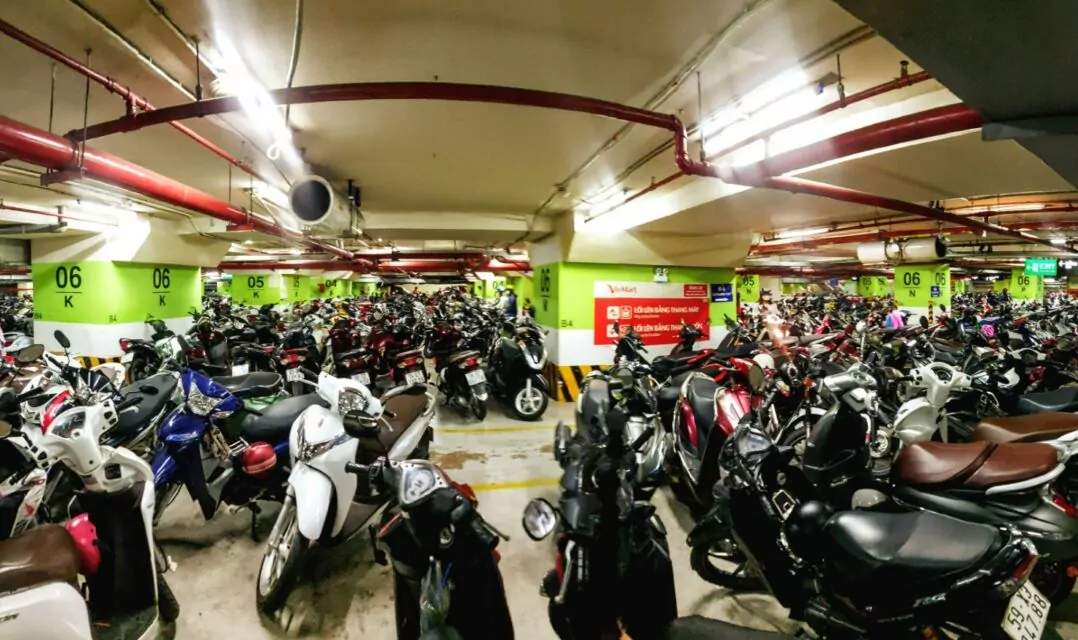 ---
July 2022
Photo of the month: Snapshot of my visit to Germany. Or: a wasteland in its purest form. This photo shows a crossroad with a crooked sign pointing to trivial hamlets like "Öd", "Schwarzöd" and "Flecklhäusl". In this boring middle of nowhere, a dirty and deserted road between harvested grain fields leads to a gloomy spruce forest. With even more loneliness. What a contrast to my home of over 21 million people.
Snack of the month: Cơm gà sốt chanh dây, crusty grilled chicken leg with sweet and sour passion fruit sauce, served with steamed tender green rice, salad, and a glass of freshly squeezed mango juice. Always according to the motto: A chicken a day keeps the doctor away. Price: 81,000 VNĐ (≈3.22 EUR).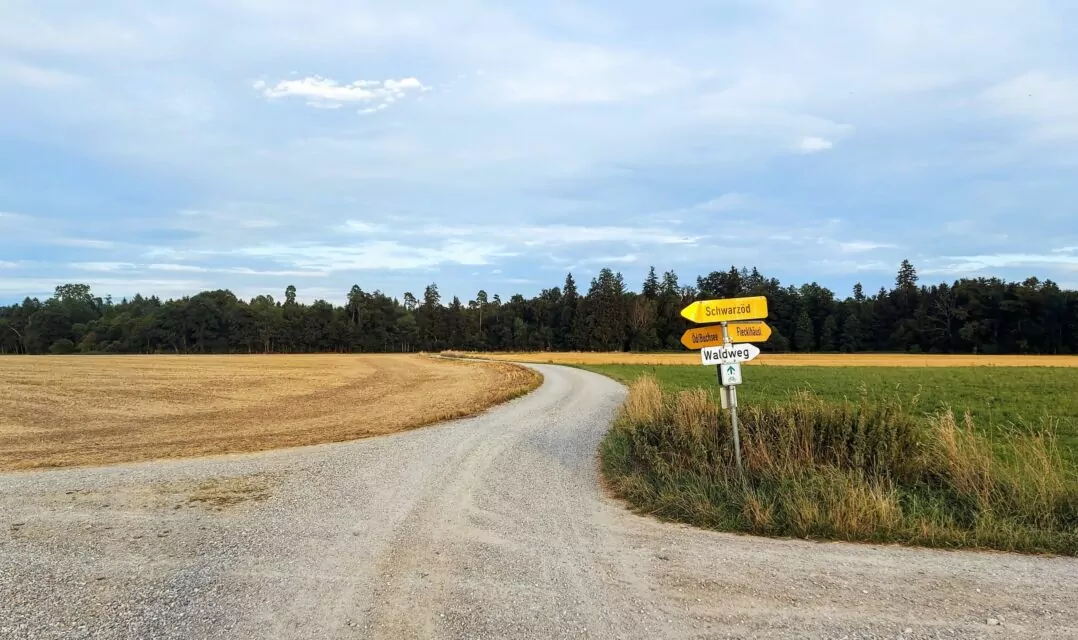 ---
August 2022
Photo of the month: The long shadows cast by my brazen body on a hot asphalt road on a typical German summer day. Not great, not terrible.
Snack of the month: Huge classic bacon cheeseburger from Beef 800° in Würzburg with juicy beef, crispy bacon, tender cheddar, fresh arugula, onions and tomatoes, and spicy sauces. Served with hearty Grana Padano and rosemary fries, along with one or two, or even three gin and tonics. Or four. Price: 13,50 + 4,90 EUR.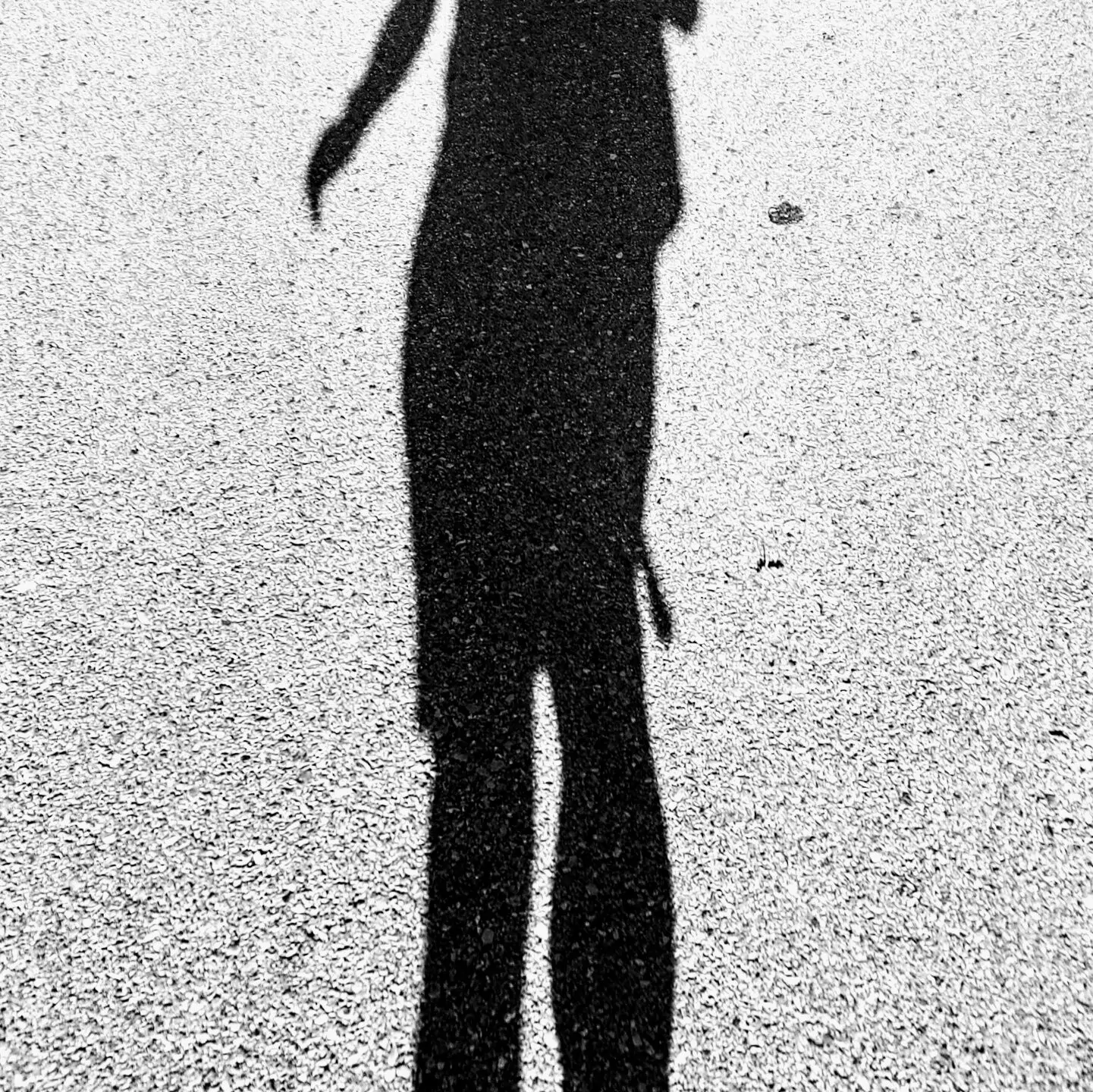 ---
September 2022
Photo of the month: Long exposure to the sky on a cold September night in a small village east of Munich, where I spent part of my childhood and youth. You can see dark and bright star clusters of our Milky Way with its countless stars, plus one or two trails of passing satellites (I'm looking at you, Elon). In Sài Gòn, it is usually impossible to see even one star in the brightly lit night sky, so this was special for me.
Snack of the month: Dinner aboard a Thai Airways flight to Việt Nam with tender salmon fillet over potato and carrot vegetables, plus couscous chicken salad, chocolate cake, rolls and crackers, and an almost unlimited selection of fruit juices, coffee, beer, wine, and drinks. Thai Airways managed to rank second on my airline's popularity scale, just after Qatar Airways and ahead of Emirates. Price: 13,800,000 VNĐ each way (≈546,78 EUR).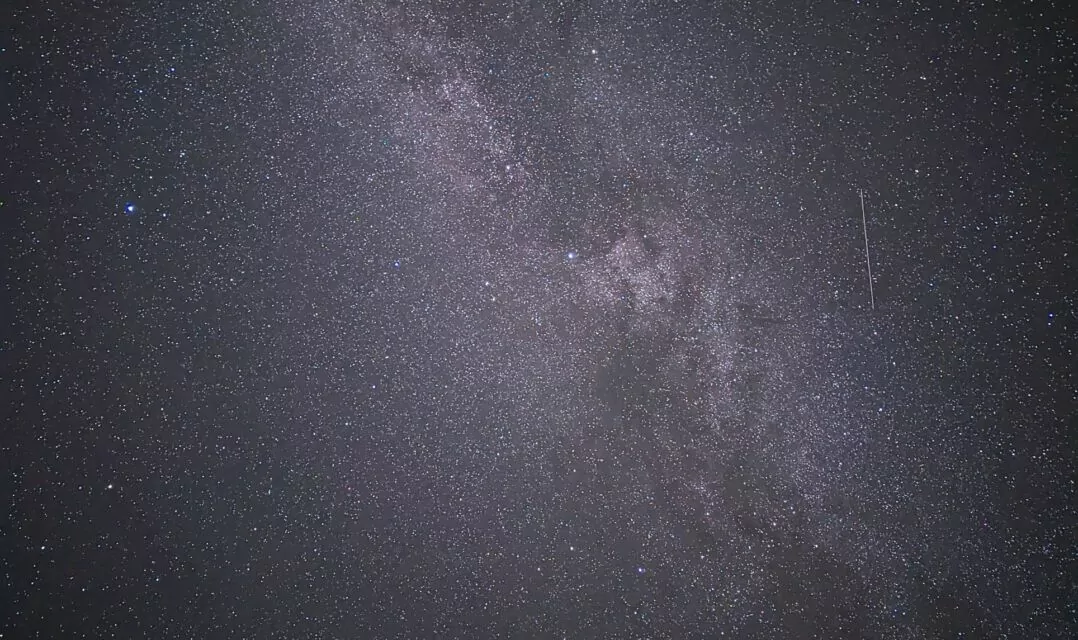 ---
October 2022
Photo of the month: The night skyline of Sài Gòn's District 1, shining with bright colors from countless LEDs and spotlights and adding beautiful reflections on the dark waters of the Sài Gòn River. While I was taking the picture, a party boat was passing by with freaking loud Vinahouse.
Snack of the month: A street food vendor around the corner packs sweet chuối chiên, deep-fried bananas coated with batter, and spicy khoai lang chiên, fried sweet potato sticks, in a bag. In addition, they also offer fried sweet sesame paste balls and other fried treats. An infinite number of calories, but also an irresistibly delicious taste! Price: 8,000 VNĐ per banana (≈0.32 EUR).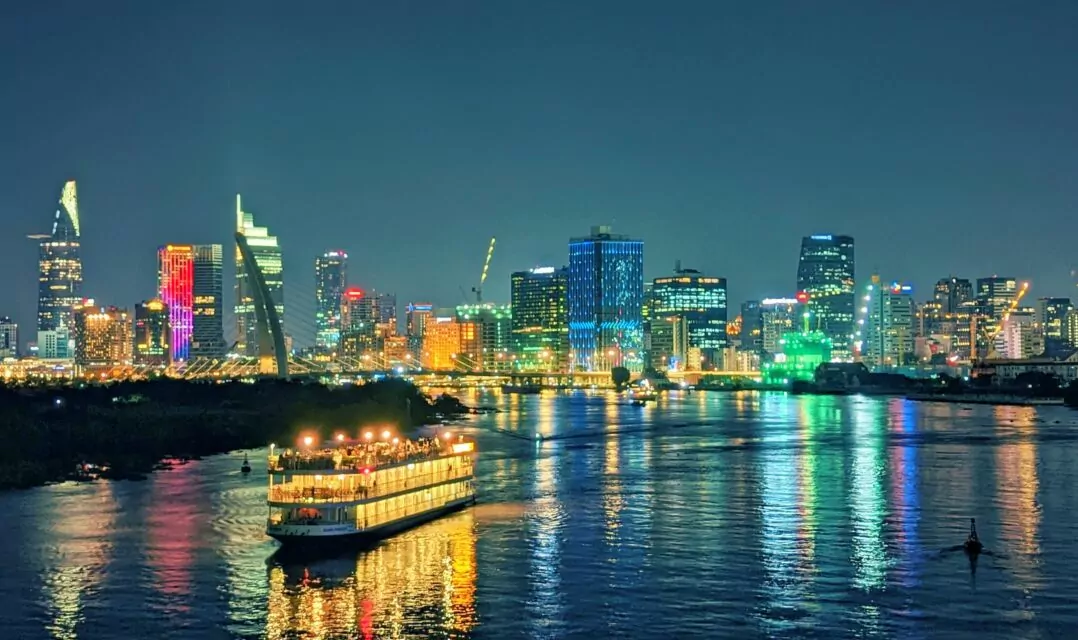 ---
November 2022
Photo of the month: View from a bridge between District 4 and District 1 during the blue hour next to the waterfront by the Sài Gòn River and towards Bình Thạnh with Vinhomes Golden River on the left and Vinhomes Central Park including Landmark 81 (461m) on the right. The waterfront, which was completely renovated this year, is a popular meeting place for young people to flirt, hang out, and enjoy delicious street food and drinks (although street food vendors are mostly illegal there).
Snack of the month: Crispy wood-fired pizza with gorgonzola, ham, parmesan and spinach from the beloved Pendolasco, a Thảo Điền restaurant just a stone's throw across the river. The pizzas and pastas there are generally superior to everything else and a welcome change from everyday Vietnamese cuisine. I've been there too many times already, bye-bye money… Price: between 200,000 and 300,000 VNĐ per pizza (≈7.93 – 11.90 EUR).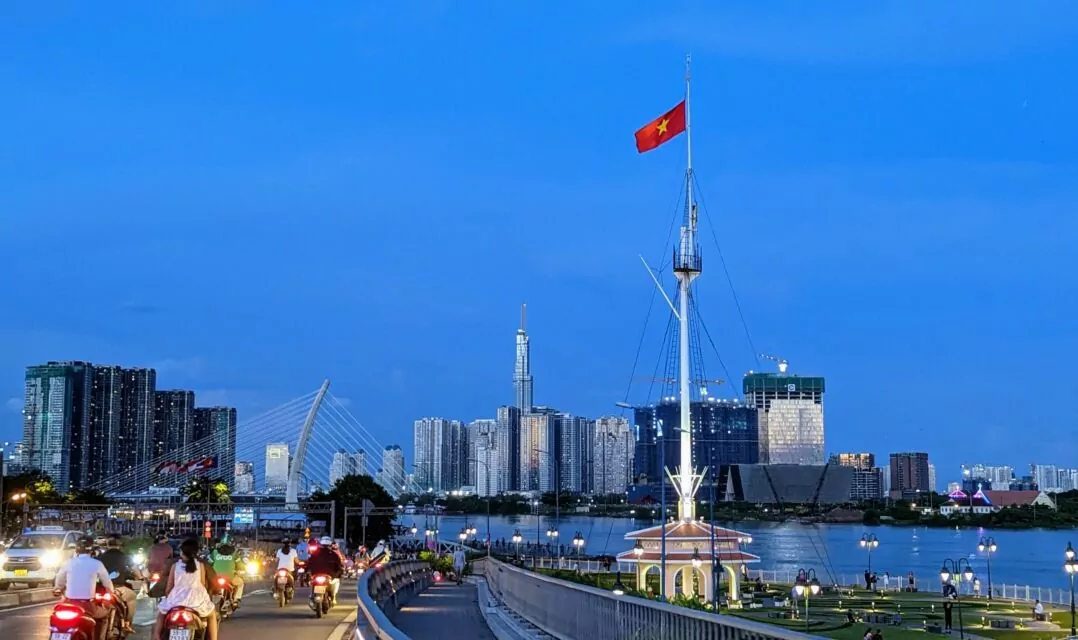 ---
December 2022 (with double content)
Photo of the month: View from our apartment balcony of the last rain shower of the year, which raged over the Thảo Điền neighborhood and passed eerily slowly. Right after this impressive sight, in early December, the dry season began – and there hasn't been a single shower since. The rainy season and the dry season always start as if someone flips a switch. Click – and it's incredibly dry. Or incredibly wet. And that's every day.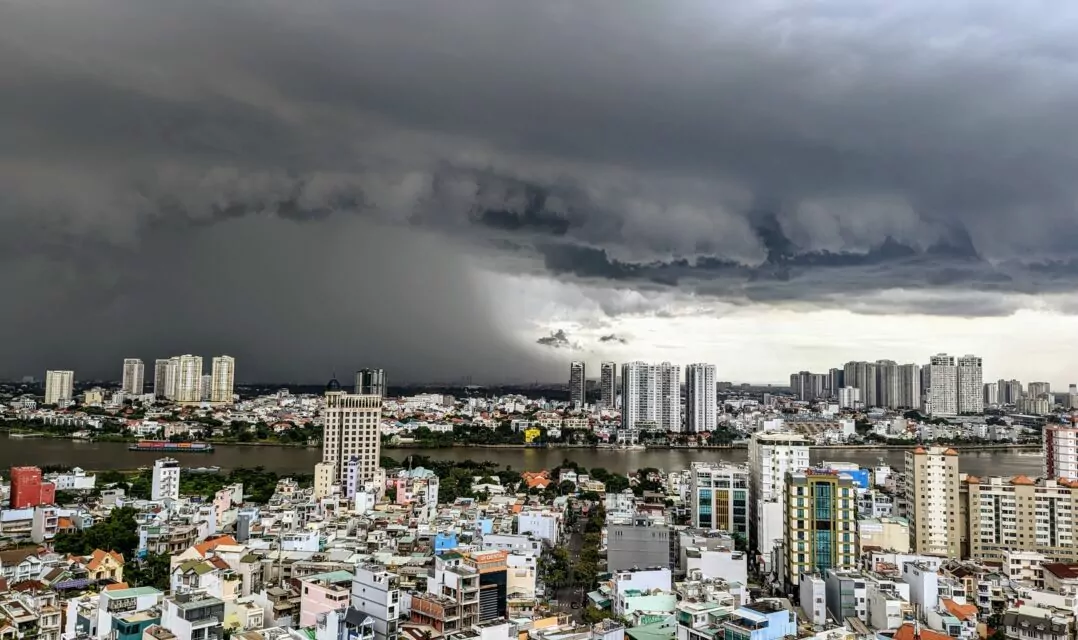 Snack of the month: Pretzels! And Christmas stollen! And crusty bread! And even weisswurst! It's nothing spectacular, but it was a challenge to find and therefore quite expensive. This strange combination represented our Christmas dinner, although I should point out that Christmas has no meaning to us anymore and therefore any burger would have done it. Still, it was super good, and I was pretty proud that I managed to buy these delights far from Germany. Price: 35,000 VNĐ per pretzel (≈1.39 EUR), 95,000 VNĐ for the crusty bread (500g, ≈3.78 EUR), 270,000 VNĐ for the stollen (490g, ≈10.72 EUR) and 230,000 VNĐ for 5 weisswurst (≈9.13 EUR).