Quarantine, lockdown, curfew. Or: endless days of gaming
Day 109 of continuous quarantine, lockdown, and curfew in Sài Gòn. The city is in an unofficial state of emergency, corona numbers remain high, and the People's Army has moved in to monitor compliance with the curfew and provide food to the citizen. Public life has been at a standstill for months already, the streets are deserted and a veil of silence hangs over the city, punctuated by the endless shrill of police and ambulance sirens. And I sit alone in my 1-room Airbnb apartment, which I originally only wanted to rent for the duration of three weeks, and then move into a permanent apartment with my boyfriend. But Corona ruined that plan, and so I spend day after day in isolation within the same four walls. I wake up in the morning, go to the shower, drink a coffee, start working, do some training at lunch break, eat instant noodles, continue working until the evening, eat another bag of instant noodles and play some games until I jump back into my bed. Every. Day. Anew. The outside world is so far away, my life's a copy of a copy of a copy.
But thank God there are games – without them, I would have either gone crazy, depressed, or both at the same time. And so I play hour after hour, day after day, reliving countless breathtaking, heartbreaking, hilarious, and entertaining moments while the world outside is on fire with no end in sight to the current exceptional situation. Here's a short review of my game highlights of the past weeks – and who knows, maybe there's a game or two among them that you didn't had on your radar yet and might want to play soon.
Frostpunk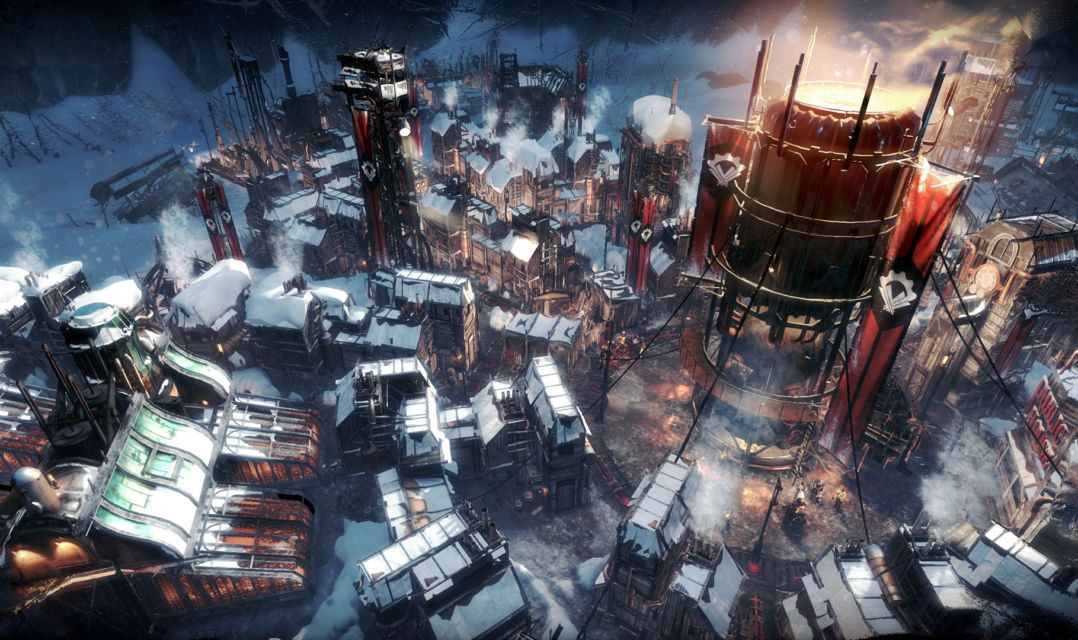 My playtime
21.3 hours.
Summary
Frostpunk is a survival city-building game from 11 bit Studios and set in an apocalyptic steampunk universe. In this game, we manage one of the last enclaves of humanity and have to build a functioning settlement in a narrow crater within the icy nowhere. Sparse resources, freezing temperatures, and the needs and demands of the people require us to make difficult decisions: Do we allow child labor to get urgently needed workers? Do we mix soups with sawdust to feed the citizen? And do we establish a totalitarian fascist system to force our citizens to follow our decisions – or do we allow freedoms and risk the survival of our enclave? Frostpunk is a hard, cold, and deadly game – and at the same time a lovely and detailed city builder with a lot of possibilities to optimize our settlement.
This game has blown my mind and frozen my heart. It is easy to start and incredibly hard to master. The end-time steampunk scenario draws us into the gameplay and lets us tremble, shiver, and fever along with our citizens. It creates a real feeling of coldness and a constant threat, especially in combination with its great musical background. Every single decision has its consequences, and every click can save or end the life of our people. Surviving in these aggressive and deadly lands is hard, and so must we be. Frostpunk let us think, fight, fail and start all over again. And that's what makes it so powerful.
Frostpunk at a glance
Mirror's Edge Catalyst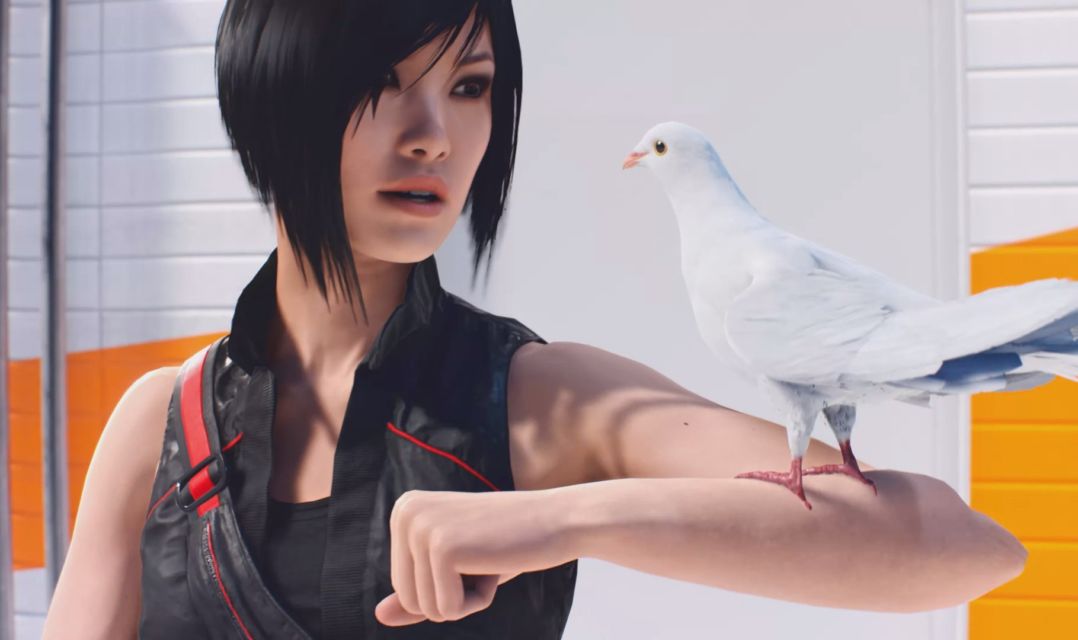 My playtime
23.8 hours.
Summary
Mirror's Edge Catalyst is a reboot of the 2009 game Mirror's Edge. Once again, we take control of the agile and powerful runner Faith and sprint, jump or slide across Glass City's rooftops and all kinds of obstacles from a first-person perspective. Besides the movement and jumping passages, there are also environmental puzzles and fights, where Faith can also use daring maneuvers. In addition, she now completely avoids weapons. In contrast to the previous Mirror's Edge, Catalyst is based on a half-open game world. New features include an unlockable skill tree, randomly generated side quests, the direct integration of user-generated challenges into the game world, and some new and smooth movesets. The story itself is all about the runners who unintentionally come into conflict with KrugerSec corporation, who is de facto monitoring and ruling the entire city and has far more sinister plans for the whole population.
The game conveys the ultimate feeling of being in the middle of the action like no other game. It's a joy to run across the rooftops of the minimalistic and ultra-modern city, to perform fearful leaps over yawning chasms, to explore every corner of the beautifully designed game world, and to complete all kinds of challenges. Unfortunately, the story itself, while nicely staged, is very predictable. However, I wish that EA would bring new life to the Mirror's Edge series soon because I enjoyed every single second in both Mirror's Edge and Mirror's Edge Catalyst.
Mirror's Edge Catalyst at a glance
---
STAR WARS Jedi: Fallen Order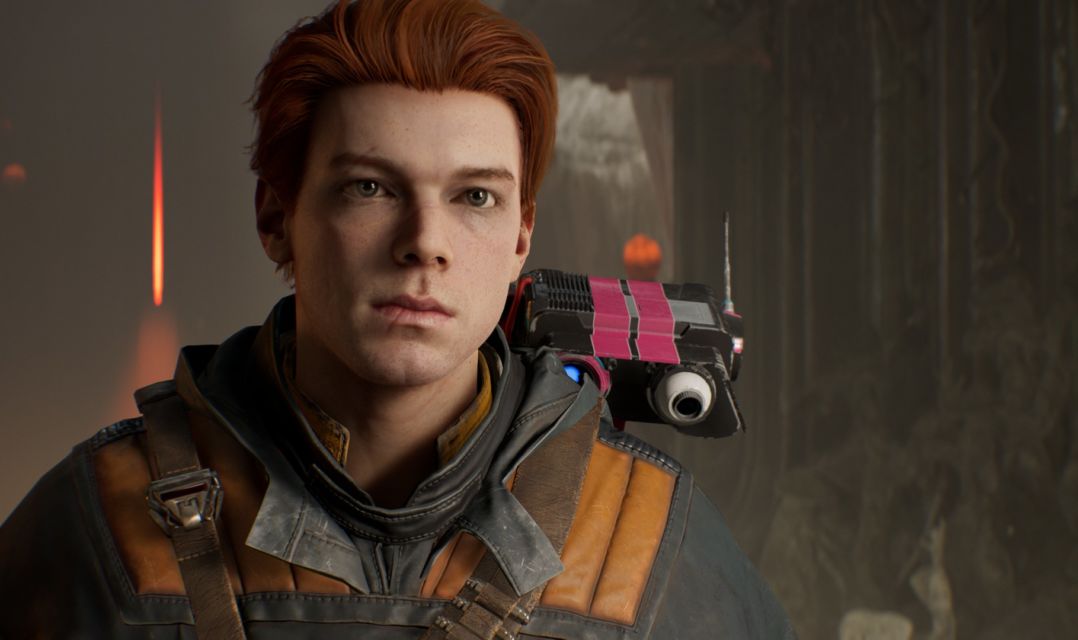 My playtime
31.2 hours.
Summary
In Star Wars: Jedi Fallen Order, we take control of an unimportant and unknown Padawan during the dark reign of the Galactic Empire between Episode 3 and Episode 4, called Cal Kestis. As Cal, we have survived Emperor Palpatine's Order 66 and are on the run from the Empire. Darth Vader and the Stormtroopers are searching the galaxy for surviving Jedi to destroy the Order of the Jedi once and for all. Cal has therefore gone into hiding but suddenly decides to accept his fate as a Jedi and rebuild the Order. To do this, we have to train our lightsaber technique and develop Force abilities to face our enemies in close combat. In addition, we get to the bottom of obvious ancient secrets. Fallen Order masters to combine the acrobatics of an Assassin's Creed Odyssey with the fighting flow of a Jedi Knight 3 and to tell a nice, but not surprising story with a somehow unexpected senseless end.
Jedi: Fallen Order is a good game. Not outstanding, but not bad either. Unfortunately, it only consists of narrow and straight-forwarded levels, has a lot of backtracking, and misses some comfort features like teleporting to already visited locations. In addition, we only play on the light side of the Force and thus, in contrast to the legendary three Jedi Knight parts, don't have any chance to change the story or "taste from the dark side" once in a while. Nevertheless, Fallen Order is a refreshing single-player intermezzo, which, due to its success, makes me hope that a real Jedi Knight 4 might appear one day.
STAR WARS Jedi: Fallen Order at a glance
---
Foundation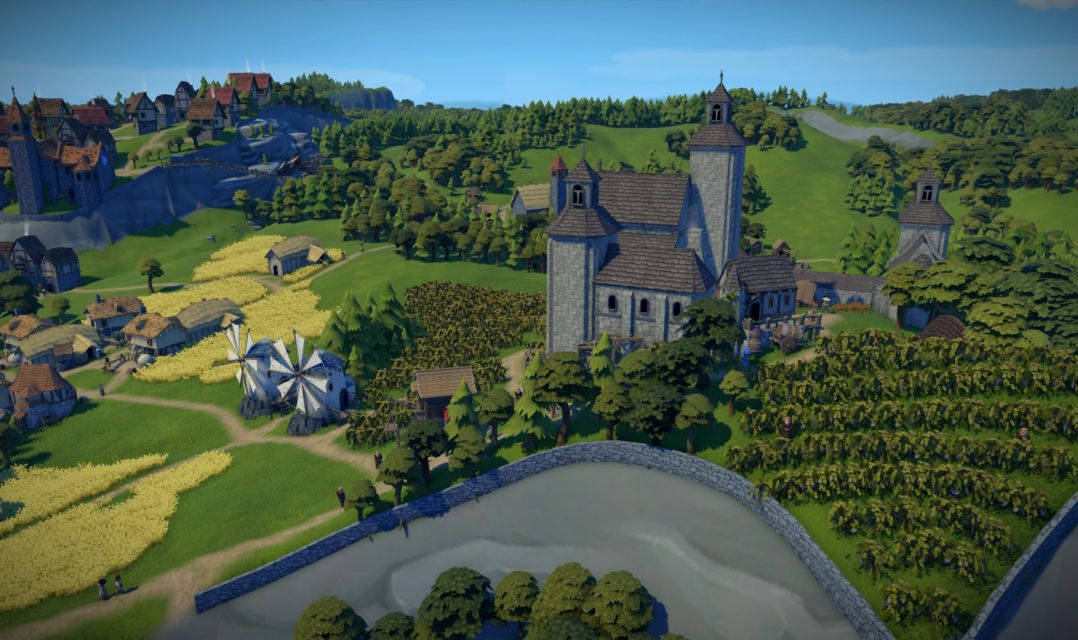 My playtime
58.6 hours.
Summary
Foundation is a relaxing medieval city-building game with a strong focus on organic development and monument creation. In the game, the different needs of the citizen have to be fulfilled to keep the people happy and therefore in our city. In addition, we build completely free composable monuments such as castles, cathedrals, and design and expand them ourselves. We mine for minerals, produce goods, and can trade with our neighboring regions to overcome production gaps and get luxury resources. What makes this game different is that we can tell our people where they are allowed to build homes, cut trees, and plant fields, or where they are not allowed to hunt by painting these areas directly into the world. That gives us some additional control over the people and helps us creating vibrantly and organically grown-looking medieval cities.
This has been my second visit to Foundation already. Many bugs have been fixed, game mechanics have evolved, and the UI has been uplifted. However, the game still feels like a monotonous sandbox. Once we achieved a stable economy with a continuous cash flow, there's almost nothing else left to do than proactively expanding the city and cloning existing production chains without any need. And still, there's no such thing as enemies, new royal directives, or changes in society. Sure, we CAN build walls and fortresses and we CAN train soldiers (to assist the kingdom in automatically running and repetitive sidequests), but it's just a useless nice-to-have. What remains is a solid and pretty-looking city-building sandbox for a relaxing time.
Foundation at a glance
---
Battlefield: Bad Company 2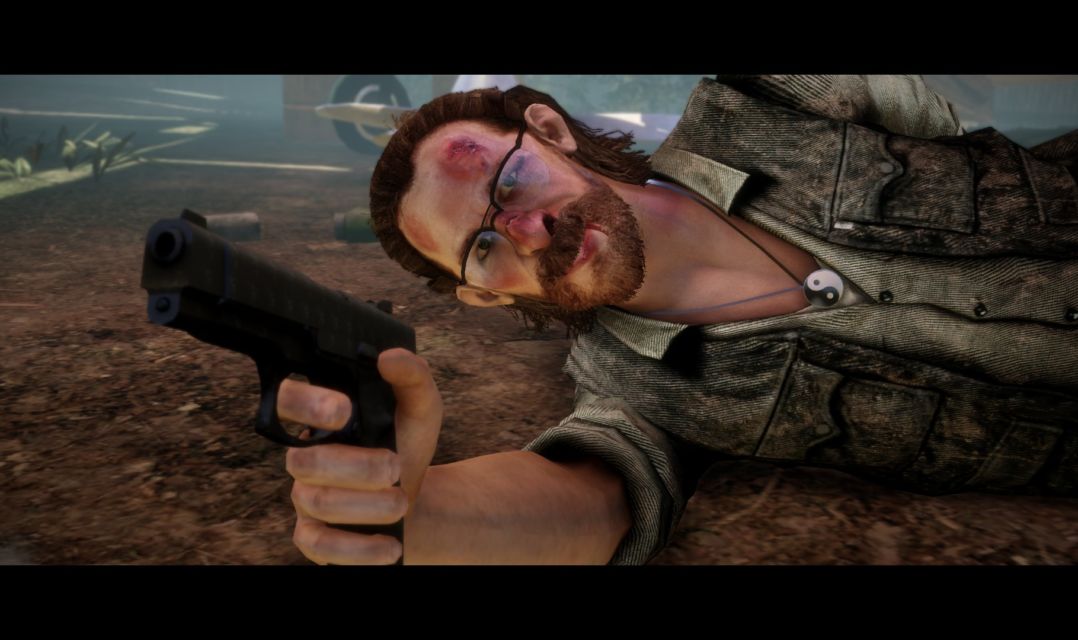 My playtime
6.8 hours.
Summary
The near future: After conquering Alaska, Russia is rushing towards the United States and wants to use a superweapon from the Japanese from World War II to kick their ass. We're taking control over Preston Marlowe again, the protagonist from the first Bad Company, to face the invader alongside our rough, bad company. To thwart their evil plans, we shoot our way through snow-covered mountains, wild highlands, tropical valleys, and the green jungles of South America, using a variety of real-life weapons, driving around with squads and tanks, or chasing enemies in the obligatory shooting gallery manner. In Bad Company 2, everything is a bit wilder and louder: the destructible environment has been expanded, the game speed has been increased, and the explosion factor has been boosted. But all the bling-bling can't hide the fact that the heroic-Americans-are-fighting-the-nasty-Russian story would fit on a quarter of a napkin.
Bad Company 2's single-player mode is nothing more than a decorative addition to its multiplayer mode, the actual core of the game. It certainly serves to kill a few boring hours but fails to inspire either because of its dull narrative, its low-detail environments, its poor artificial intelligence, or its simple gameplay mechanics. Merely the cutscenes are well done and know to entertain with their cheerful undertone.
Battlefield: Bad Company 2 at a glance
---
Detroit: Become Human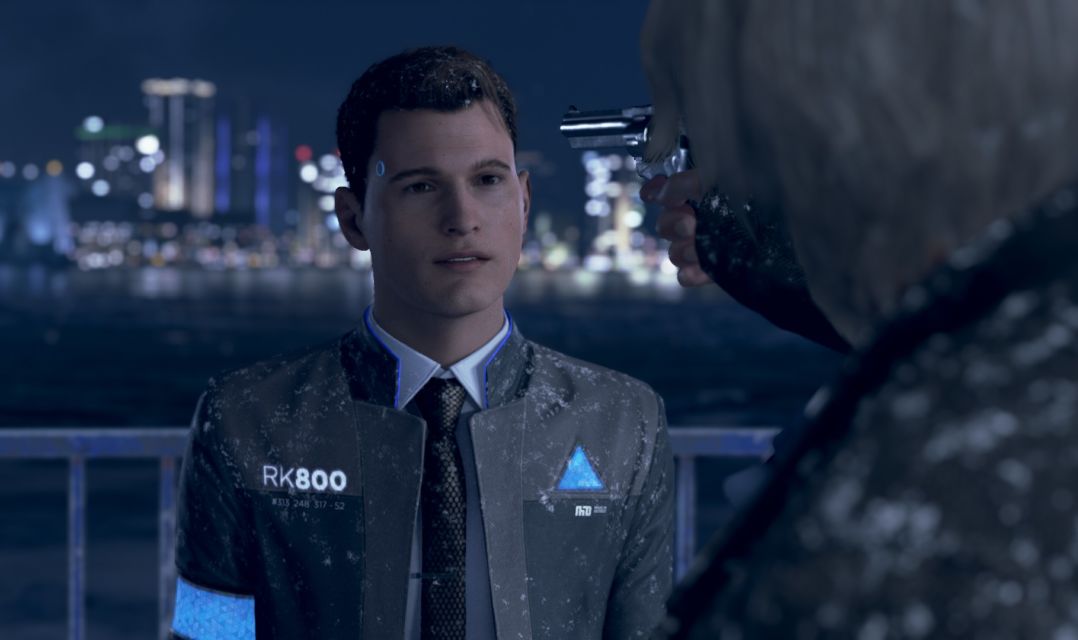 My playtime
21.3 hours.
Summary
Yet another adventure game by David Cage (Beyond Two Souls, Heavy Rain). Detroit: Become Human is about humanity in robots that are hardly distinguishable from real humans and is set in Detroit of the near future. In this scenario, androids are part of everyday life and have already replaced humans as workers in many professions – which leads to a high unemployment rate and consequently to resentment. Fear and anger about the machines are further increasing due to more and more incidents with androids disappearing, disobeying, or even committing suicide. In Detroit: Become Human we play several characters. One of them is Connor, an android prototype that tries to solve these strange incidents with the help of an old and grumpy police officer. Every decision has consequences so that every mission can end in several ways and all protagonists can die in the course of the story, depending on how we play, communicate and interact with the environment. That leads to the situation that we write our own story during each playthrough.
This game isn't a game anymore, it's an interactive movie. Detroit: Become Human looks breathtaking, and its characters and voice actors could easily fit into thriller productions from Hollywood. The freedom of choice and the sometimes shocking consequences of them are something that I haven't seen in any other adventure game so far. It lays in our hands to lead the future of the city and its citizen and robots to a happy, neutral, sad, or even catastrophic end. We are scriptwriters, actors, and audiences at the same time. The scenario is fascinating, the gameplay mechanics solid, the graphics outstanding, and the music atmospheric – just the massive use of quick-time events can lead to unfair results from time to time.
Detroit: Become Human at a glance
---
A Plague Tale: Innocence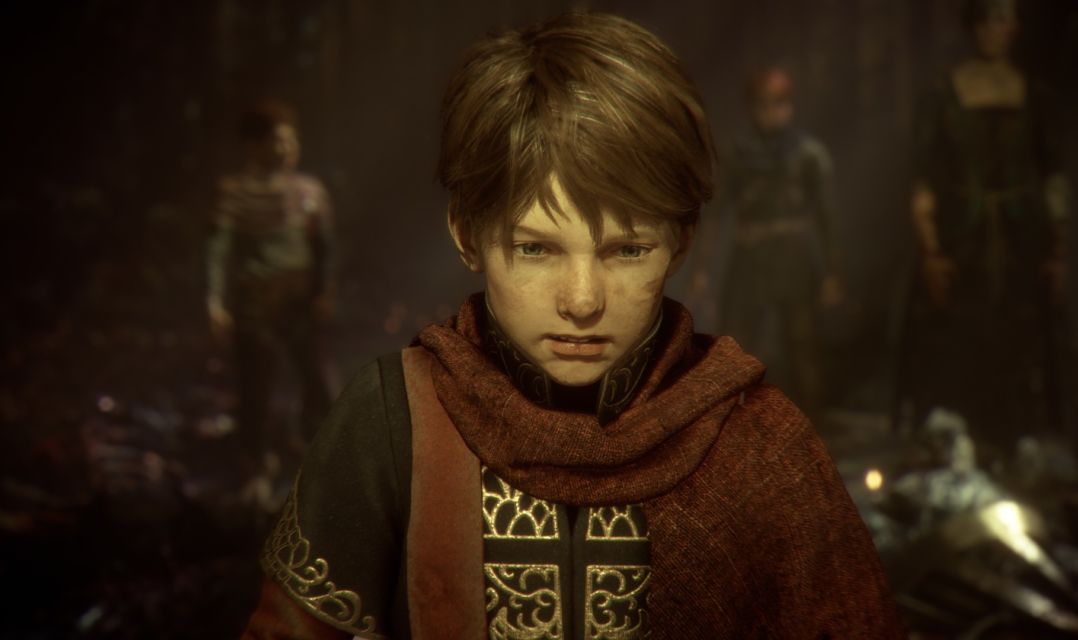 My playtime
14.2 hours.
Summary
The medieval action-adventure A Plague Tale: Innocence is all about the name-giving plague of rats in France of the year 1349. These rats accompany us throughout the whole game, causing panic, spreading fear, digging up entire streets, and eating us in the blink of an eye if we get too close to them without a light source. We are playing the 14-year-old girl Amicia, who has to flee from a massacre at their parent's home and thereupon sneak through the dark and dirty world together with her brother Hugo since they have neither strength nor strong armor to fight the world's dangers. We are only armed with a slingshot, which we can use to turn off torches, solve little puzzles, or exposing guards to rats. Amicia and Hugo are pursued by the Inquisition through a world marked by disease and decay. Over the course of the game, they form an increasingly strong sister-brother relationship, learn new moves for their slingshot, and find friendly companions as they work together to reveal the death of their parents and a terrible conspiracy that goes along with it.
This game had me from the very first second. Its atmosphere is thick as strong coffee, the acting is superb and the story motivates until the very last second. Dangers from the rat plague are omnipresent, and it's always a matter of keeping your heads down to survive and find a way through the authentically designed medieval world together. The game's scenario is refreshingly unused, the puzzles are fairly designed and can often be solved in multiple ways, and it's simply heartwarming to follow the chats and interactions between the two lonely siblings. I'm damn looking forward to the release of A Plague Tale: Requiem.
A Plague Tale: Innocence at a glance
---
Metro Exodus Enhanced Edition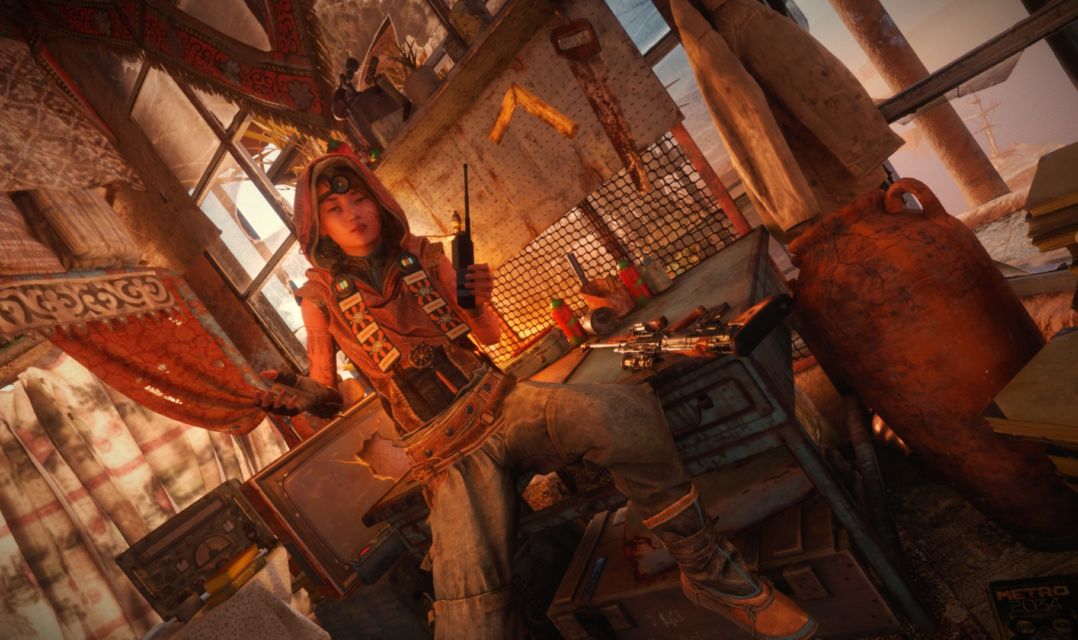 My playtime
39.9 hours.
Summary
Metro Exodus is set in the year 2036 where we once again take control of Artyom, who has to leave the Moscow underground and jump on a journey through post-apocalyptic Russia. The steam locomotive Aurora, which was renovated by the survivors, is used as our transportation and base hub. The linear levels of the previous games are replaced by a series of larger and freely accessible maps – including day-night changes and a dynamic weather system. The environment also changes with the seasons, and the storyline of Metro: Exodus spans a total of 12 months. In the course of the story, we are supposed to lead a group of Spartans through the wasteland in search of safe living space. Metro: Exodus mixes the first-person action with stealth and survival elements. As in the previous games, we have to deal with the hostile environment as well as mutants and mad people. To do so, we have an arsenal of guns and weapons, which can be improved via a crafting system with the use of collected materials. Other essentials like a gas mask or a lighter help us to explore the dangerous end-time world.
Metro is a pure-blooded shooter that combines the post-apocalyptic horror of Stalker, the wide-open world of Half-Life 2, and the sometimes budding humor of Far Cry. It follows the novel Metro 2035 by Dmitry Glukhovsky and extends it here and there with its own little stories and side plots. The journey through the overgrown and threatening irradiated Russia is nicely staged and varies due to the seasonal changes. Although the AI doesn't win any prizes and the open-world areas sometimes seem barren and deserted, the actual gunplay is thoroughly convincing. Atmospherically, it doesn't come close to the Stalker games in my opinion, but it still entertains from the start in the dark Moscow underground to the quiet abrupt end in the sunny landscapes of Russia.
Metro Exodus Enhanced Edition at a glance
---
No Man's Sky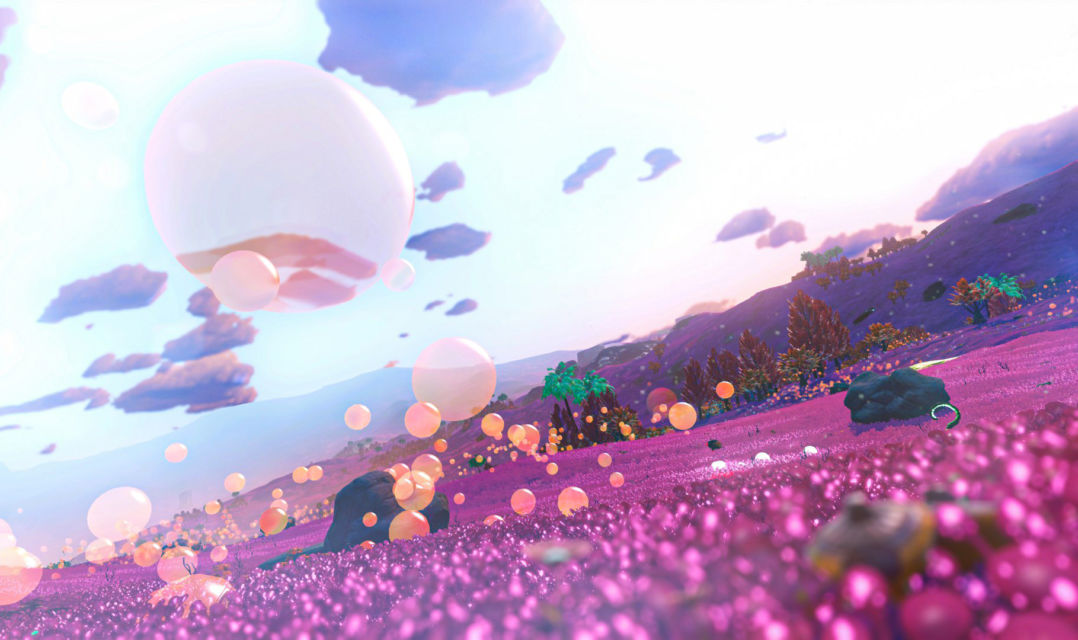 My playtime
62 hours.
Summary
No Man's Sky is a space exploration sandbox game with a seamless transition from space to planetary surfaces. There, we can leave our spaceship and explore the randomly created worlds to explore their flora and fauna, which are also randomly. The same goes with its universe of trillions of planets. However, all players share the same universe, and since the Next update from 2018, up to four players can fight, mine, and fly together in co-op mode. There are also AI-controlled factions that fight among themselves. Our main task in the game is to reach the center of the galaxy. To do this, we grind resources, sell research data and upgrade your spacesuit and ship. If we are too aggressive against animals and plunder rare resources in some worlds, we get attacked by an AI-controlled guardian faction. Well, No Man's Sky was heavily criticized for its limited feature set and gameplay when it was released back in 2016 – official trailers and developer statements promised a different game. There were even obvious lies such as regarding the missing multiplayer mode. Nevertheless, the game has been a big sales success. Developer Hello Games released a lot of major updates that introduced ground vehicles, terraforming, base building, cargo ships, and co-op, among various other features. They have been fulfilling broken promises step by step for years, turning a full-blown shitstorm into a candy-storm over time.
The No Man's Sky of 2021 is a completely different game than it 2016. It has way more variations when it comes to planet biomes, animals, and flowers, has better introductions of the gameplay mechanics as well as the different main quests, and a lot of additional game-changing features that we all missed in the beginning. The universe is full of life now: the space stations have trading posts and quest givers now, there are pirates and flying traders in outer space, a universal hub to meet other players and start co-op sessions, and a sheer unlimited amount of side-quests: building quests, fighting quests, exploration quests and more. The grinding has been reduced, and resource farming and exploration don't feel useless anymore. This is the game we all wanted back in 2016, and it's awesome that Hello Games still works on further updates and content extensions.
No Man's Sky at a glance
---
Life is Strange 2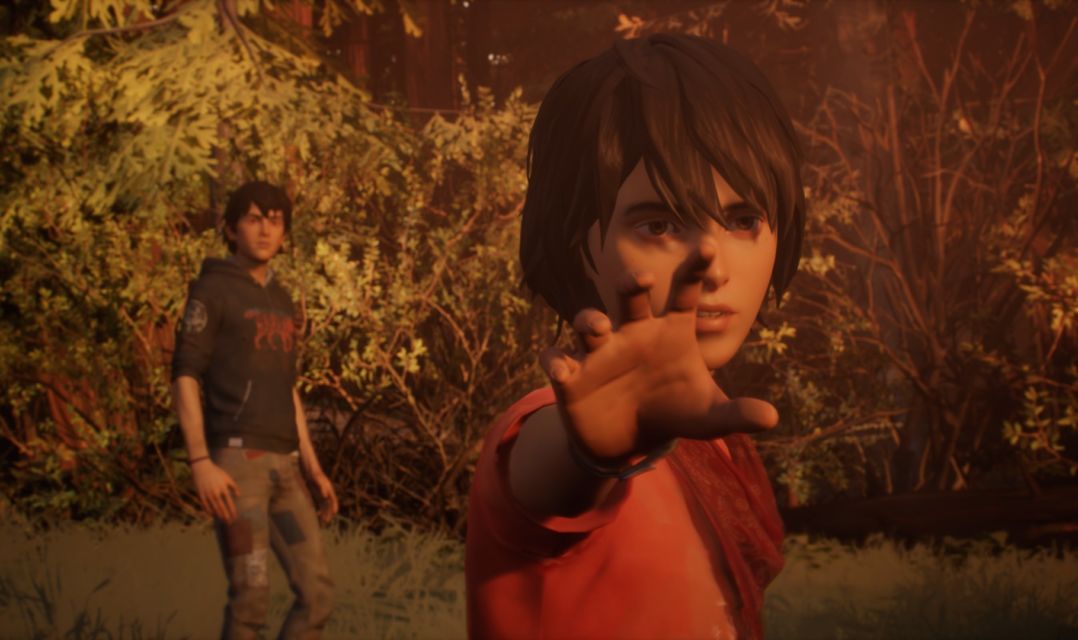 My playtime
21.1 hours.
Summary
Last but not least: Life is Strange 2, an episodic adventure game that focuses on its story and some tough decisions. We play the American teenager Sean Diaz, who must flee his hometown of Seattle with his younger brother Daniel. Along their way, we have to take responsibility for Daniel: He observes our decisions, conversations, and actions and takes them as an example. In terms of gameplay, Life is Strange 2 remains mostly simple, just like the previous parts. We click through multiple choice dialogs and explore changing little areas. What's new is that we always have Daniel as a second character and can interact with him. However, we no longer have supernatural powers ourselves – this time our brother has them, and we don't control him directly. Life is Strange 2 is set in the same universe as its predecessors and The Awesome Adventures of Captain Spirit. Yet it revolves around a completely independent story with only some little reference to Chloe and Max.
Compared to Life is Strange 1, the story of part 2 is largely less emotional and often obviously overdramatized to illogical. Some plot twists are even simply stupid and make us face-palm again and again. Sure, the characters are well defined, the locations beautifully created and the atmosphere is fantastic throughout, though less desperate than the game intended. But still, we miss that WOW effect from Life is Strange 1 and its special emotional bindings and surprises. It feels a bit like Star Wars Episode I: more of everything, yet too over-the-top and designed past the original idea. On its own, Life is Strange 2 is a good game and is worth playing, but those who know the prequels might end up a bit disappointed.
Life is Strange 2 at a glance
---
Hero Image: A Plague Tale: Requiem, borrowed from SteamDB.